WATS is entirely dedicated to airline simulation and training, allowing you to discover the latest innovative training solutions for cabin crew. Supported by the training industry and subject matter experts, the WATS 2022 Cabin Crew Conference provided practical solutions for those day to day challenges and offered key insights into the future of the industry.
The conference theme for WATS 2022 was Enabling the World Airline Industry.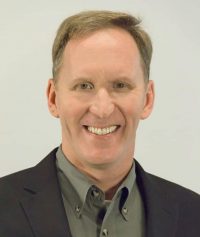 Dan Duren – Projects & Continuous Improvement, Southwest Airlines University
Dan currently serves on the Projects & Continuous Improvement Team at Southwest Airlines University (SWA U), based in Dallas, Texas. Including the 9 years at Southwest, Dan's corporate training career spans 30 years across industries such as high tech, business services, finance, telecommunications, restaurant, and online marketing/advertising. Since 2014, Dan has served as both presenter and conference facilitator roles in the WATS' Cabin Crew stream. Dan is married and has two college-aged children. In addition to his day-job at Southwest, Dan also manages his sports and portrait photography company on weekends and evenings.
Stefanie Coppedge – Director, Inflight Standards & Training, Frontier Airlines
Stefanie currently serves in the role of Director, Inflight Standards & Training for Frontier Airlines. She has served all 27 years of her aviation career strictly in Inflight and has a true passion for Flight Attendant safety. Stefanie serves on the steering committee for both the Human Trafficking and Women's Leadership Network at Frontier Airlines. Stefanie is married with four children and her youngest child will be heading off to play college football this fall. In addition to her day job at Frontier she enjoys spending time with her family, the outdoors, and camping.
Day 1 – Tuesday 3rd May 2022
Session 1 – Airline Training Leader Roundtable (all conference streams Rooms L1-3)
What's Next for the Airline Training Industry? Leaders from major and regional carriers discuss future challenges and solutions.
Moderator: Capt. Paul Preidecker

Panelists:
• Jeffrey Winter, Vice President, JetBlue University
• Bryan Quigley, Senior Vice President Flight Operations, United Airlines
• Brad Lambert, Vice President Flight Operations, Frontier Airlines
• Chris Broom, Vice President, Commercial Training Solutions, Boeing Global Services
• Paul Kinstedt, Senior Vice President & Chief Operating Officer, Republic Airways
Session 2 – The Future is Arriving (all conference streams Rooms L1-3)
1) Special Industry Panel – Embracing Training Innovation Across Civil Aviation, Defense and eVTOL
• Dr. Regan Patrick, Chief Learning Officer, Defense & Security, CAE USA
• Chris Courtney, Director of Advanced Air Mobility, Civil Aviation Training Solutions, CAE
• Steve Dennis, Director of Training Design, CAE
• Bonny Simi, Head of Air Operations and People, Joby Aviation
2) José Alexandre T. Guerreiro Fregnani, Senior Fleet Engineer, EVE Air Mobility & José Carlos Furuzawa, Senior Innovation Manager, EVE Fleet Operations
Urban Air Mobility Simplified Vehicle Operation
Session 3 – Cabin Crew Conference Kick-Off (Room L3)
1) Dan Duren, Southwest Airlines, Stefanie Coppedge, Frontier Airlines & Nicole Claus, Southwest Airlines
Introduction
2) Michael Camal, Special Advisor, COR III, Scott Weigman, Homeland Security Special Agent, Nicole Sively, Homeland Security Special Agent & Andrew Mroczkowski, Homeland Security Special Agent,  DHS Center for Countering Human Trafficking (CCHT)
Human Trafficking in Aviation Update
Session 4 – Learning Modalities and Communication (Room L3)
1) Mick Bonney, Director – Sales & Business Development, EDM Limited
The Virtual Reality Revolution is Here
2) Juliana Oliveira, Cabin Crew, Vueling S.A.
The Silenced Communication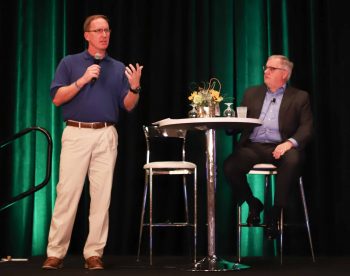 Day 2 – Wednesday 4th May 2022
Session 5 – Trends in Training & Leadership (Room L3)
1) Andy Reagan, Senior Account Director, GP Strategies
Training Trends … A Radio Talk Show
2) Samie Al-Achrafi, CEO, Marmalade Fish
Leadership Training 
Session 6 – Passenger Readiness (Room L3)
1) Katy O'Reilly, Program Manager & Pat Pound, Open Doors Organization
Assisting Travelers with Vision Loss & the 'Ins and Outs' of Service Animals in Air Travel
2) Ian Mitchell, Lead Cabin Crew Training Designer, Air Canada
Air Canada's Approach to Disruptive/Unruly Passenger Training
Session 7 – Cabin Readiness (Room L3)
1) Robin Pijnaker, CEO, Flame Aviation B.V.
Next-Level Inflight Fire Training
2) Richard Gomez, Vice President, Aviation Training & Products, MedAire
Alcohol or Medical Condition and Liability
Session 8 – De-escalation Strategies Workshop (Room L3)
Communication Strategies for Airline Professionals
Jose Alfonso, Founder, Darryl Owens, Curriculum Writer & Michelle Salfity, Communication Strategies Instructor, Empower Communications Group
Day 3 – Thursday 5th May 2022
Session 9 – Interactive Cabin Crew Mini-Expo Sessions* (Room L3)
Pod 1: The Virtual Reality Revolution – Mark Rivers, EDM Aviation Training Academy
Pod 2: De-escalation Training – Jose Alfonso, Empower Communications Group
Pod 3: Next-Level Inflight Fire Training – Robin Pijnaker, Flame Aviation B.V.
Pod 4: Disabilities Training for Cabin Crew – Katy O'Reilly & Pat Pound, Open Doors Organization
Pod 5: Alcohol vs. Medical Condition & Liability – Richard Gomez, MedAire
Pod 6: Human Trafficking in Aviation – Michael Camal, US Department of Homeland Security, Center for Countering Human Trafficking (CCHT)
Session 10 – Interactive Cabin Crew Mini-Expo Sessions* (Room L3)
Pod 1: The Virtual Reality Revolution – Mick Bonney, EDM Limited
Pod 2: De-escalation Training – Jose Alfonso, Empower Communications Group
Pod 3: Next-Level Inflight Fire Training – Robin Pijnaker, Flame Aviation B.V.
Pod 4: Disabilities Training for Cabin Crew – Katy O'Reilly & Pat Pound, Open Doors Organization
Pod 5: Alcohol vs. Medical Condition & Liability – Richard Gomez, MedAire
Pod 6: Human Trafficking in Aviation – Michael Camal, US Department of Homeland Security, Center for Countering Human Trafficking (CCHT)
Save the Date for WATS 2023
18-20 April 2023