WATS is entirely dedicated to airline simulation and training, allowing you to discover the latest innovative training solutions for pilots. Supported by the training industry and subject matter experts, the WATS 2022 International & Regional Pilot Training Conference provided practical solutions for those day to day challenges and offered key insights into the future of the industry.
The conference theme for WATS 2022 was Enabling the World Airline Industry.
Moderator & WATS 2022 Conference Chair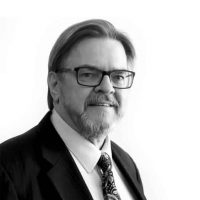 Rick Adams
Rick is Editor in Chief of The Journal of Civil Aviation Training (CAT) magazine and Editor of Military Simulation & Training (MS&T) magazine, the premier international publications in the airline and defence domains. He is also Chair of the World Aviation Training Summit (WATS), the largest annual gathering of global aviation training professionals.
Rick was Editor for five years of the ICAO Journal, the official magazine of the International Civil Aviation Organization (ICAO), the United Nations agency for aviation. He has also written for other aviation publications such as Aviation International News (AIN), Flight, Arabian Aerospace, IATA, Rotor & Wing, Military Technology, Naval Forces, Helicopters, Wings, and others.
Rick is a Fellow of the Royal Aeronautical Society (RAeS).
Day 1 – Tuesday 3rd May 2022
Session 1 – Airline Training Leader Roundtable (all conference streams Rooms L1-3)
What's Next for the Airline Training Industry? Leaders from major and regional carriers discuss future challenges and solutions.
Moderator: Capt. Paul Preidecker

Panelists:
• Jeffrey Winter, Vice President, JetBlue University
• Bryan Quigley, Senior Vice President Flight Operations, United Airlines
• Brad Lambert, Vice President Flight Operations, Frontier Airlines
• Chris Broom, Vice President, Commercial Training Solutions, Boeing Global Services
• Paul Kinstedt, Senior Vice President & Chief Operating Officer, Republic Airways
Session 2 – The Future is Arriving (all conference streams Rooms L1-3)
1) Special Industry Panel – Embracing Training Innovation Across Civil Aviation, Defense and eVTOL
• Dr. Regan Patrick, Chief Learning Officer, Defense & Security, CAE USA
• Chris Courtney, Director of Advanced Air Mobility, Civil Aviation Training Solutions, CAE
• Steve Dennis, Director of Training Design, CAE
• Bonny Simi, Head of Air Operations and People, Joby Aviation
2) José Alexandre T. Guerreiro Fregnani, Senior Fleet Engineer, EVE Air Mobility & José Carlos Furuzawa, Senior Innovation Manager, EVE Fleet Operations
Urban Air Mobility Simplified Vehicle Operation
Session 3 – Recovery & Resilience: Regulatory (Room L1&2)
1) Barbara Adams, Program Analyst, Training and FSTD Policy Development Section, FAA
FAA Strategic Training Initiatives: Facilitating Our Future
2) Kathy Abbott, Chief Scientific and Technical Advisor, Flight Deck Human Factors, FAA
Flight Path Management: A Unifying Framework
3) Captain Philip Adrian, CEO, MPS
FCS: The Task-to-Tool Approach
Session 4 – Recovery & Resilience: Airlines (Room L1&2)
1) Geoff Murray, PhD., Partner, Transportation and Operations, Oliver Wyman Consulting
Regrowing Airline Ops – The Pilot Shortage and Training Bubble
2) Stéphan Labrucherie, Head of Flight Training Worldwide, Airbus
The Pilot Resilience Journey
3) Diego Martinez, Chief, Global Aviation Training, ICAO
Standards and Guidance in a Rapidly Evolving Aviation World
Day 2 – Wednesday 4th May 2022
Session 5 – Technology Enablers 1 (Room L1&2)
1) Dr. Patrizia Knabl-Schmitz, Flight Training Human Factors Specialist, Emirates Flight Operations Training & Alexander Robinson, Director – Aviation & Defence, Training Solutions, Seeing Machines
Eye-Tracking in Practice: Concept to Operational Training Tool
2) Sébastien Lozé, Unreal Engine Business Director, Epic Games, Niclas Colliander, Managing Director, Meta Immersive Synthetics, John Burwell, Global Head of Simulation & Training, Varjo & Mario Ackermann, Sales & Marketing Manager, Brunner
Using Game Engines for Next-Gen Flight Simulators
3) Captain Pierre Wannaz, Senior Advisor, CEFA Aviation
EBT During Line Operations: Flight Data Animation
Session 6 – Technology Enablers 2 (Room L1&2)
1) Shane Carroll, Head of Training Software COC, Airbus
How to Ensure XR Effectiveness for Professional Flight Training
2) Captain Randall Brooks, VP Training & Business Development, Aviation Performance Solutions
Empowering VR Through UPRT
3) Julian Abich IV, PhD, Senior Human Factors Engineer, Quantum Improvements Consulting
Helicopter Training Next: Evaluation of a New Immersive Training Device
Session 7 – Pilot Pipeline (Room L1&2)
1) Dr. Guy Smith, President, Aviation Accreditation Board International (AABI)
Assessing and Accrediting a Safety Culture in Collegiate Aviation Programs
2) Dr. Robert Thomas, Assistant Professor, Aeronautical Science Dept., Embry-Riddle Aeronautical University
The Preflight Immersion Laboratory for Operations Training
3) Captain Peter Wolfe, Executive Director, Professional Aviation Board of Certification & Randy Hamilton, former Director of Pilot Training and Standards, Atlantic Coast Airlines/Independence Air
Reducing New Hire Pilot Washouts
Session 8 – Human and Other Factors (Room L1&2)
1) Captain Chris Smith, Wellness Manager/Airbus Captain/Senior Lecturer Aviation, University of Southern Queensland & Jetstar Airways
Fear of Not Flying: A Way Forward for Mental Health in the Aviation Industry
2) Sarah Cooney, Regional Sales Director – Americas, Commercial Aviation, L3Harris
Why Have We Stopped Talking About Diversity?
3) Dr. Suzanne Kearns, Founding Director, Waterloo Institute for Sustainable Aeronautics (WISA) / Associate Professor, University of Waterloo & Dr. Sunjoo Advani, President, International Development of Technology
From Electric Aircraft to Social Equity: Sustainability for Air Transport and Training
Day 3 – Thursday 5th May 2022
Session 9 – Technology Enablers (Room L1&2)
1) Mikhail Klassen, Chief Technology Officer, Paladin AI & Mark van den Hoven, Lead Systems Architect, Avion Group
AI and Cloud-Enabled Flight Simulation
2) Michael Vercio, Senior Vice President, Simulation Systems, FlightSafety International
Weaving Digital Threads Through Courseware and Training Devices
3) Captain Fabiano Cypel, Flight Crew Training Manager, Embraer
Engaging within Evidences: OEM Support to Pilot Training Evolution 
Session 10 – Technology Enablers: Data Dialogues (Room L1&2)
Special Industry Panel – Leveraging Data Analytics to Enhance Flight Training and Promote Safety

Moderator: Christine Bohl, Market Director, Commercial Training Solutions, Boeing Global Services
Panelists:
• Chris Broom, Vice President, Commercial Training Solutions, Boeing Global Services
• Stéphan Labrucherie-Magnan, Head of Flight Training Worldwide, Airbus
• Stéphane Clément, Director of Regulatory Affairs, Civil Aviation, CAE
• David Cox, US Academy Director, L3Harris Commercial Aviation
• Rob Thomas, Managing Director – Aviation Safety, United Airlines
Save the Date for WATS 2023
18-20 April 2023