Dear Exhibitor – Thank you for participating in WATS 2023.
All the resources you need to plan your exhibition booth and participation at WATS follow below.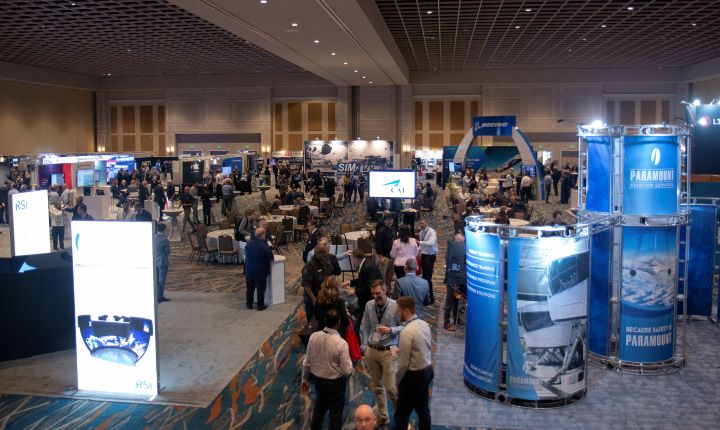 The 25th World Aviation Training Summit (WATS) will take place at the Rosen Shingle Creek Resort, Orlando, Florida, USA  with pre-function activity on Monday 17th April, and conference and trade show on Tuesday, Wednesday and Thursday, 18-20 April.
Goben Convention Services has been appointed as the official contractor for exhibition services, like shell scheme, graphics, carpet, furnishings, extra power drops and internet etc.
Your exhibit lead will receive an email from Goven Convention Services that includes your personalized show code. All information within the email will allow you to retrieve show documents, order online, and submit changes to your order.
If you have any questions regarding the Exhibitor Kit and the order process, please see the contact details below.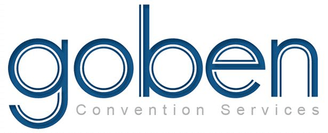 Sunday April 16 – Set-up
1100-1800  Goben Load-in
1100-1800  Self Builds only
Monday April 17 – Set-up
0800-1800  All exhibitor set-up
1100-1900  Registration open
1800-1930  Ice Breaker Reception (cash bar)
Tuesday April 18 – Show Day
0800-1900  Registration open
0830-1900  Exhibition hours
0930-1800  Conference hours
1800-1900  Networking Reception
Wednesday April 19 – Show Day
0800-1800  Registration open
0830-1800  Exhibition open
0900-1800  Conference hours
1545-1800  Exhibitor Hospitality Afternoon
Thursday April 20 – Show Day
0800-1300  Registration open
0830-1300  Exhibition open
0900-1245  Conference hours
1300-2200  Exhibition tear down
If you are planning to ship anything to the show and need assistance please refer to your Exhibitor Kit for details.
USA
TForce Freight is the preferred show carrier.
www.TForceFreight.com
Tel: 800-988-9889
Rest of the World
Global Logistics Solutions
Dale Cawdron
Tel: +44 7931 379083 (24 hours)
Email: dalecawdron@gmail.com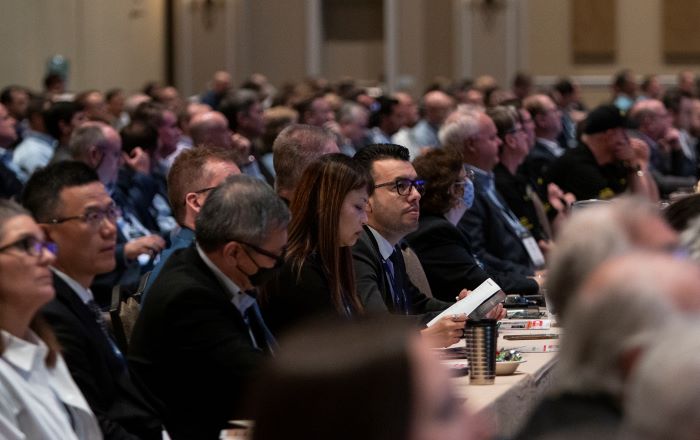 Sponsored Delegates
You have an agreed number of airline and ATO contacts included in your exhibitor package who you can invite to the event. These will allow your guests to register at the discounted rate of $320 per person, which can be paid by you, the exhibitor, or by the Sponsored Delegate. Please complete this form with the details of those you'd like to nominate and return to fiona@halldale.com as soon as possible.
Sales & Contracts
For questions regarding your contract, booth location, floor plan, etc. please contact your sales representative:
The Americas
Holly Foster
holly@halldale.com
+1 813 994 0191
Rest of the World
Jeremy Humphreys
jeremy@halldale.com
+44 (0)1252 532009
Exhibitor Support
For questions related to booth staff passes or exhibition event logistics please contact:
Fiona Greenyer
fiona@halldale.com
Finances & Registration
For questions relating to billing, payments and/or registration queries, please contact our Finance & Registration Manager:
Alexia Mullen
+ 1 407 322 5605
Finance: Alexia@halldale.com
Registration: registration@halldale.com