ATTENDEE RATES
| | | | |
| --- | --- | --- | --- |
| | Early Bird Rate (until March 26, 2022) | Full Price | Onsite Rate |
| Industry | $985 | $1,230 | $1,345 |
| Government/Regulator | $530 | $660 | $760 |
| Airline/Ab Initio/ATO | $530 | $660 | $760 |
| Serving Military | $300 | $300 | $300 |
| University/Higher Education | $705 | $880 | $960 |
*All tickets include admission to all conference sessions, exhibition and networking evening. Lunches and refreshments during the conference hours are also included at no extra cost.
LOCATION
Rosen Shingle Creek
9939 Universal Boulevard
Orlando
Florida 32819
USA
Toll Free: 1 (866) 996 9939
Local: (407) 996 9939
***** The Rosen Shingle Creek  Hotel still has rooms for guests checking in Sunday May 1st and checking out Wednesday May 4th *****
If you are looking for a room Wednesday May 4th – Thursday May 5th we have secured an overflow block at The Rosen Centre (9840 International Drive).
– Room rate $199.00 with our 50% parking rate of $12.50 (it will cover both hotels.)
Please call the Reservation Line if you need assistance with booking one or both hotels for your stay quoting 'WATS Event' or 'Halldale Media/Group Event'
1-866-996-6338
Local line 407-996-6338
*****
Rosen Shingle Creek, opened September 9, 2006, is one of the largest full-service convention hotels in Central Florida. The 255-acre luxury hotel offers 1,501 guest rooms and suites. All of Orlando's best attractions, restaurants, shopping, and entertainment venues are within a short distance of this ideal location.
The Rosen Shingle Creek Hotel offers our guests the convenience of making reservations via the internet.  Please see the link below for our discounted room rate.
ENTERTAINMENT
Concierge Desk: For assistance & recommendations please contact the main RSC Hotel Line at 407-996-9939 and ask for Concierge (available 24-hours).
Universal & CityWalk Entertainment: For tickets and shuttles please contact the main RSC Hotel Line at 407-996-9939 & ask for the Studios desk. Currently open from 7:00am-12:00pm Thursday through Sunday.
COVID POLICY
WATS will follow recommendations and standards required by Florida local and state authorities, along with those of the wider events industry.
Masking will be optional and we recommend anyone that could be vulnerable wears a mask, or does not attend the event.
COVID TESTING
For those who may need to get tested before returning home:
The Orlando International Airport (MCO) –  Centra Care – Terminal A before Security 3rd level
www.Walgreens.com – appointments are required via the website and the closest facility (7 minutes) is at 10801 John Young Parkway.
We would also recommend that you bring home tests with you so that you can check your status if you feel you need to. These can also be bought over the counter at Walgreens just over the road from the venue.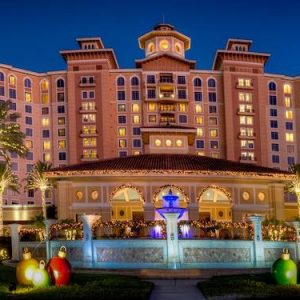 Monday, May 2, 2022
1200-1930 – Registration Open for Badge Pick-up
1800-1930 – Ice Breaker Reception (Conway Room)
Tuesday, May 3, 2022
0800-1930 – Registration Open
0830-1930 – Exhibition Open
0900-1745 – Conference
1745-1930 –  Networking Reception
Wednesday, May 4, 2022
0800-1800 – Registration Open
0830-1800 – Exhibition Open
0900-1800 – Conference
1545-1800 – Exhibitor Hospitality Afternoon
Thursday, May 5, 2022
0800-1300 – Registration Open
0830-1300 – Exhibition Open
0900-1245 – Conference
Benefits of Attending WATS 2022
Meeting leading industry suppliers, discover the latest products and services, improve operational safety and efficiency and the WATS 2022 exhibition. Listen to subject matter experts in the three conference streams – International & Regional Pilot Training; Cabin Crew Training; Maintenance Training.
Evaluate your future training needs
Create key business relationships
Discover industry best practice
Explore the latest innovation and technologies