Maintenance Training Conference
WATS is entirely dedicated to airline simulation and training, allowing you to discover the latest innovative training solutions for maintenance teams. Supported by the training industry and subject matter experts, the WATS 2023 Maintenance Training Conference will provide practical solutions for those day to day challenges and offer key insights into the future of the industry.
The conference theme for WATS 2023 is Training Solutions for Aviation Training Professionals.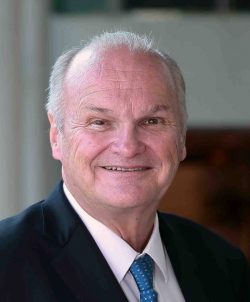 Dr. Bill Johnson
"Dr. Bill" Johnson is a familiar name and face to many industry and government human factors audiences.
Johnson has been an aviator for over 50 years. He is a pilot, mechanic, Ph.D., training designer, scientist/engineer, college professor, senior executive, and respected public speaker during his career. That includes 16+ years as the FAA Chief Scientific and Technical Advisor for Human Factors.
Dr. Bill has delivered more than 300 Human Factors speeches and classes in over 50 countries. He has 500+ publications that serve as the basis for human factors training throughout the world.
Starting in 2021 Johnson formed Drbillj.com LLC. In this new venture he continues to bring decades of human factors experience to aviators, worldwide.
Day 1 – Tuesday 18th April 2023
0930-1030  Session 1 – Airline Training Leader Roundtable (all conference streams)
Airline Flight Training Leaders Panel. Leaders from major and regional carriers discuss future challenges and solutions.
Moderator: Capt. Paul Preidecker

Panelists:
• Captain Kirk Limacher, Vice President Flight Operations, United Airlines
• Captain Jeffrey Winter, Vice President Flight Operations, JetBlue
• Captain Brad Lambert, Vice President Flight Operations, Frontier Airlines
• Chris Broom, Vice President, Commercial Training Solutions, Boeing Global Services
1030-1115  Coffee Break
1115-1245  Session 2 – Staying the Course: Regulatory Roundup (all conference streams)
1) TBD, FAA Air Transportation Division, Training & Simulation Group
FAA Update
2) Michael Tarsa, Senior Learning Engineer, Touch & Go Solutions
FAA AC 120-23, Flight Path Management
3) Peter Cerda, Regional VP for the Americas, IATA
Global and Regional Outlook for Airline Operations
1245-1415  Lunch
1415-1545  Session 3 – Evolution of Airworthiness Human Factors: Panel Discussion
1) Maggie Ma, Technical Fellow, Boeing Commercial Airplane Division
The World View of HF
2) Bill Johnson, President, Drbillj.com
The Inspectors View of Evolving HF Challenges
3) TBD
A View from Europe
1545-1630  Coffee
1630-1800  Session 4 – Competency-Based Training Assessment: Panel Discussion
1) Lydia Kes, Head of Research & Development Aviation Education, MBO College Airport
2) Jason Stanelle, Maintenance Training Chief of Design and Associate Technical Fellow, Boeing Global Services
3) Christian Popp, Chief Customer Officer, MINT Americas
1800-1900  Networking Reception in Exhibition Hall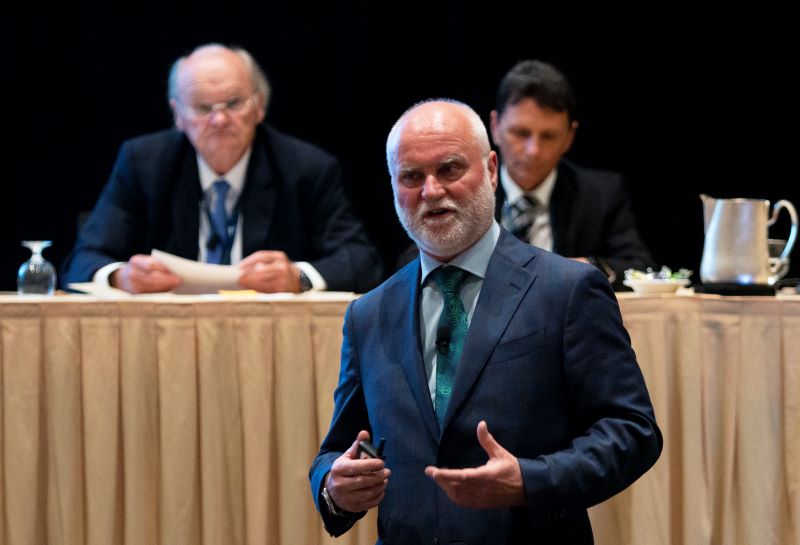 Day 2 – Wednesday 19th April 2023
0900-1030  Session 5 – Development Tools for Virtual Reality Training
1) Cengiz Turkoglu & Ehigie Kenneth Ogbeifun, Cranfield University
Potential Use of 360 Videos and Virtual Reality Tools for Frontline Operations in Aviation
2) Eric Liga, Chief Scientist, NetEdge VR
Revolutionizing Ground Crew Training
3) Anca Gosling, Director of Aviation Training Content & Development, Aeroclass
Training the Next Generation: Innovative Way to Learn Aviation English via 3D Images
4) Joe Merry, President, Jet Maintenance Consulting Corporation
Do It  Yourself VR Training Development
1030-1115  Coffee
1115-1245  Session 6 – Next Gen Trainees & Training Methods
1) Panagiotis Poligenis, Head of Strategy, Business Development & Innovation, Lufthansa Technical Training GmbH
Aircraft Maintenance Training for the Next Generation
2) Dragos Budeanu, Senior Manager, Engineering and Maintenance, International Air Transport Association (IATA)
Aviation Maintenance Training Crossroads
3) Michael Rocky, Head of Resourcing Services, CAE Parc Aviation
Resourcing Constraints in an Ever Changing Aviation Market
1245-1415  Lunch
1415-1545  Session 7 – Factors and Attitudes that Supersede Technical Knowledge and Skill
1) Dawn Whyte, President, DW Aviation Career Coaching
How to Build Resilience
2) Steve Harnden, GP Strategies
I Did Not See That Coming – More Than Technical Skills
3) Michelle Arredondo, Maintenance Instructor, Ascent Aviation Services
Development and Training for Technical Publications
1545-1630  Coffee Break
1630-1800  Session 8 – Exhibition Time

Day 3 – Thursday 20th April 2023
0900-1030  Session 9 – Conflict, Startle, Fatigue and Resilience(all conference streams)
1) Captain Ping Lee, Chief Pilot, EVA Air
Startle and Resilience
2) Jordan Wareham, Senior Director of Regulatory Compliance, Spirit Airlines & Dr. Eric A. Olson, CEO, EMO Advisors
Generating Essential Conflict: How Creating Resilience Strategies Against Destructive Conflict Increases Operational Safety
3) Norman Macleod, Organisational Human Factors, Davidson:McKay
What FRMS Cannot Tell You – Pilot Fatigue and Mental Health
1030-1115  Coffee
1115-1245  Session 10 – AI, the Cloud and VR/XR in the Training Matrix (all conference streams)
1) Sebastian Lozé, Director of Simulation, Unreal Engine
Deploying Training and AI-based Scenarios on the Cloud
2) Dr. Robert Thomas, Assistant Professor & Chief Ground Instructor, Embry-Riddle Aeronautical University
Development and Testing of a Virtual Reality Aviation Illusion Trainer
3) TBD
Save the Date for WATS 2023
18-20 April 2023