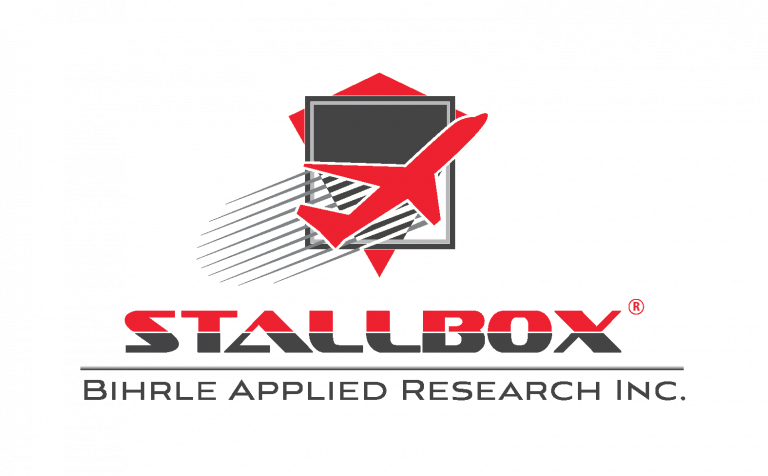 Bihrle Applied Research Inc.
Booth number:106
Bihrle Applied Research Inc. (BAR), is a leader in aeronautical research and development, specializing in the development of flight-representative math models for commercial and military fixed-wing and rotary-wing aircraft, including extended envelopes.
For the civil aviation community, BAR offers StallBox® – a hardware/software solution to update existing simulators to meet FAA Directive 2 and EASA Issue 2 requirements, including UPRT scenarios and instruction displays, stall/post-stall-models, and in-flight icing aerodynamics models.
Boeing
Booth number: 209
With more than a century of experience, Boeing brings innovative services and solutions to its commercial aviation, business aviation, general aviation, and defense and space customers around the world.
Boeing Global Services (BGS) is a team of aviation experts working together with customers to maximize performance, drive operational efficiency and help ensure mission readiness. BGS is focused on delivering best-in-class solutions that support customers' current needs while shaping the future of aviation and aerospace. These solutions leverage our original equipment manufacturer (OEM) and engineering expertise, combined with customer-centric digital applications driven by data analytics and innovative technologies.
Bolverk XR
Booth number:503
Bolverk XR is a VR provider for cabin crew training with a State-of-the-art educational method focused on critical emergency procedures using the latest VR, AR and MR technologies.
Simultaneous training of multiple crew members
Fun, it is inherently entertaining to solve tasks in VR
Safe simulations of otherwise dangerous situations
Affordable compared to conventional training
Online sessions will reduce travel time for trainees and instructors alike
Customizable software means that new demands can be met quickly
Analytics about sessions can be captured and graphed to keep improving
Embry-Riddle Aeronautical University
Booth number: 706
Embry-Riddle Aeronautical University is the world's largest, most comprehensive institution specializing in aviation, aviation business, aerospace, engineering and STEM-related degree programs.
A fully accredited university, Embry-Riddle is also a major research center, seeking solutions to real-world problems in partnership with the aerospace industry, other universities and government agencies. A nonprofit, independent institution, Embry-Riddle offers more than 100 associate's, bachelor's, master's and Ph.D. degree programs in its colleges of Arts & Sciences, Aviation, Business, Engineering and Security & Intelligence. The university educates students at residential campuses in Daytona Beach, Fla., and Prescott, Ariz., through its Worldwide Campus with approximately 110 locations globally, and through online programs. In 2022, U.S. News & World Report named Embry-Riddle Worldwide the nation's No. 1 provider of online bachelor's degree programs. For more information, visit www.embryriddle.edu, follow us on Twitter (@EmbryRiddle) and facebook.com/EmbryRiddleUniversity.

Flame Aviation
Booth number: 303
Flame Aviation is a global leader in the design and manufacturing of cabin fire and smoke trainers for airlines and training centers. We are specialized in fire trainers. That's all we do.
We talk about fire training and fire trainers with airlines, authorities and aviation professionals all the time. It's our only and daily job and that is why we have build up quite some knowledge about fire training and fire training simulation. Together with the aviation community, we continue to help define global fire training standards with our innovative fire training solutions to make cabin crew better prepared and more confident to fight cabin fires. We have our own engineering and have our own factory. We have the largest installed base of cabin fire trainers in the industry and deliver one new fire trainer every month.

FlightLogger
Booth number: 226
FlightLogger is a leading flight training management SaaS platform. FlightLogger manages all operational aspects of a flight training organization as it streamlines processes and procedures, minimizes workloads, and optimizes resource allocation.
Furthermore, FlightLogger's digital platform provides essential tools for instructors to perform their daily duties and makes it easier to deliver high quality training to pilot students, including competency-based training via the innovative CBTA framework.
FlightLogger is currently used by more than 150 flight training organizations in more than 45 countries.
The software comes with a flexible monthly subscription with no bindings, free updates and full support.

FTD.aero
Booth number: 309
FTD.aero is a highly specialized tech company supplying the aviation industry with flight training solutions, simulators and procedure trainers, since 2009.
We are a one stop supplier which designs, writes software and manufactures all essential components required for building and operating flight simulators. FTD.aero is providing a wide range of flight training devices at a fraction of current market costs, enabling new opportunities for aviation industry, airlines, flight training centres and flight schools to enhance their training and assessment programs, scenarios and syllabuses.
Furthermore, we specialize at fixed base simulators, generic and type specific (B737 and A320).

Loglevel LLC
Booth number:716
Loglevel is a competency management system that provides a quick and comprehensive overview of employee competencies and related documentation. Easy data-collection (via app, QR-code, mail or manually), clever integrations (internal and external), automated processes and a clear, comprehensive overview that improves quality and minimizes human errors.
We provide strong integrations with existing LMS or provide a simplified and robust content distribution platform, which includes 360 degree Panoramic pictures and videos. Courseware development tools are also native to the solution, with a focus on simple tools to create content in minutes.

MINT Software Systems
Booth number: 404
MINT Software Systems is a full-service supplier of sophisticated software for training intensive industries around the world.
The flexible, digital training management system, MINT TMS, is based on innovative technology and is valued by training organizations worldwide. Airlines and training centers use MINT TMS to optimize training planning and qualification management for flight crew, maintenance, and ground staff. The software supports all kinds of business processes and is essential for regulatory compliance. MINT TMS is trusted by 65 aviation customers, such as Emirates, JetBlue, Turkish Airlines, Azul Linhas Aéreas Brasileiras, FedEx Express,  Lufthansa, and Avianca-Taca, to name a few.
MPS
Booth number: 208
MPS designs and manufactures flight simulation training devices and ancillary training tools for the commercial pilot training industry.
The company was founded in 2007 and has installed over 50 Airbus A-320 (ceo/neo) and Boeing B-737 (NG/MAX) simulators throughout the world. As an active contributor to the global dialogue on improving aviation safety and the role of pilot training, we believe innovation in flight simulation training tools is one of the foremost drivers.We take pride in being a front-runner in high fidelity type-specific fixed based simulators, complemented with a line-up of software and hardware training tool sets.
Newton Design
Booth number: 511
Newton Design is a Native American-owned, ISO 9001:2015-certified small business, manufacturing high quality simulation and training equipment serving the commercial aviation industry since 1996. 
Our design and manufacturing capabilities include a wide range of safety training equipment, including main entry door and emergency exit operation trainers, evacuation trainers, and cabin service trainers.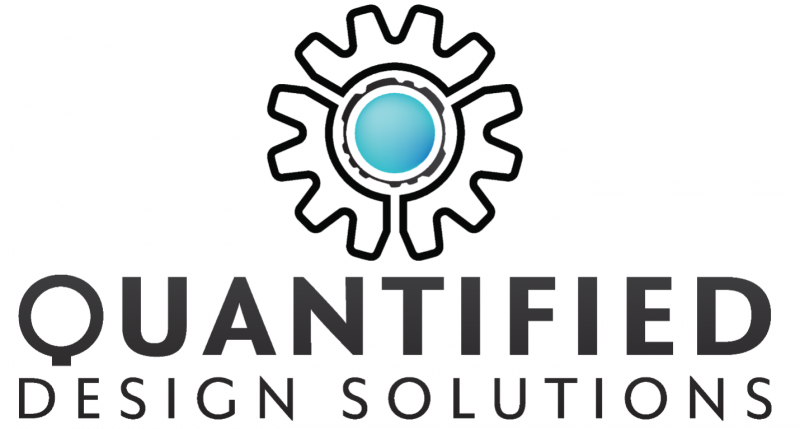 Quantified Design Solutions
Booth number: 511
Quantified Design Solutions designs and develops computer-based, virtual, and augmented reality training systems for the medical and aviation industries.  Our training solutions provide the most immersive training experience possible for complex and high stress procedural tasks. 
Our portfolio includes the virtual reality and mobile cabin crew training platforms that train procedural knowledge and emergency procedures and networked aircraft maintenance trainers that train individual and team maintenance procedures across PC and virtual reality platforms.  We design custom training based on your needs and validated learning science using the best technology for your use case.
Quantum3D
Booth number: 122
Quantum3D, headquartered in Milpitas, CA, in the heart of Silicon Valley, with an office in Orlando, FL is a leading developer and manufacturer of real-time visual simulation systems and provider of realistic 3D Graphics Solutions for applications requiring low to high-end imagery for Military and Civilian customers.
Quantum3D focuses on delivering Commercial-off-the-Shelf (COTS) and open architecture solutions. We combine mainstream PC-based technologies with our unique, value-added hardware, software, and integration services to deliver industry-specific visual computing solutions. More than 2000 Out the Window (OTW) and sensor channels have been installed at commercial and military customers around the world.
Quantum3D has been providing the US Army, Navy, Air Force, Marines, and International partners, realistic training and simulation tools for many years. Our products and services support all types of training for sea, air and land missions. Q3D can deliver hardware & software design and development, maintenance and service, system integration and installation, MANTIS® – scalable, real-time image generation software, simulator modernization and upgrades, visual database design, training and simulation, and high-performance image generation hardware.

Safety Training Systems Inc.
Booth number: 300
Safety Training Systems, Inc. (STS) has earned a reputation as a consistently reliable subcontractor of custom training equipment devices and hardware to major prime contractors in the commercial aviation and defense industries.
In addition to the military sector, STS is considered one of the leading suppliers of cabin attendant training equipment to both the domestic and international airline communities.
STS has developed specialized skills in its ability to design and manufacture to detailed customer specifications and statements of work. This capability allows STS to interpret and implement demanding customer requirements and to produce from either STS or Customer generated designs.
STS is a HUBZone Certified Small Business with broad capabilities, acknowledged flexibility, and competitive rates which provide definite advantages to prime contractors and end users in today's competitive marketplace.

Talon Systems, LLC
Booth number: 506
Talon Systems, LLC is a premier software development company specializing in training, maintenance and safety management systems.
Talon's hallmark products are ETA, RMS, and TalonSMART, providing unprecedented online tools for managing flight training, resource maintenance operations and safety programs. Talon's products give managers detailed oversight in Real-Time, from Anywhere, at Anytime!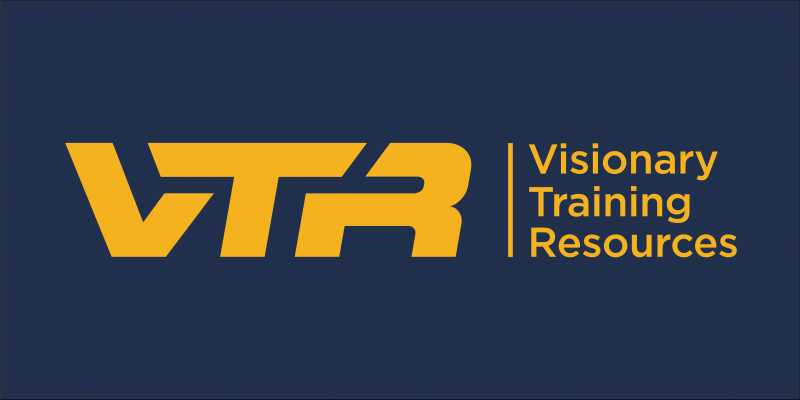 Visionary Training Resources
Booth number: 127
Visionary Training Resources (VTR) is disrupting 80 years of aviation training using virtual reality (VR) training solutions.
Built by experienced pilots, VTR's FlightDeckToGo™ uses VR to train flows and procedures that prepare pilots for simulator training. Our fully untethered platform allows students to receive the highest level of customized training from anywhere, at any time.
Today's pilots deserve today's technology.

VRpilot
Booth number: 700
VRpilot develops virtual reality (VR) flight training solutions for airlines, ATOs and air forces. Our proven product platforms serve customers across the world, helping them save simulator and instructor hours.
VRflow, our flagship product, is an interactive multi-crew cockpit procedure trainer adaptable to any aircraft and procedure. The technology behind VRflow incorporates well-proven, finely tuned VR learning techniques to take maximum advantage of the learning potential of VR. VRflow is available today for selected aircraft types, and any aircraft is available on request.