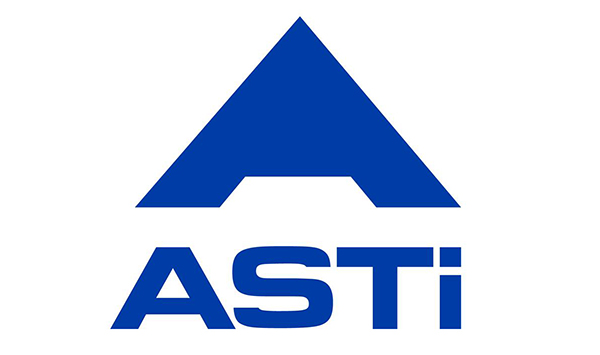 Advanced Simulation Technology inc. (ASTi)
Booth number: 203
ASTi is the leading supplier of communications, automated ATC, and sound systems to the training and simulation industry. ASTi meets FAA, EASA, and equivalent Level D qualifications with simulators around the world.
Since 1989, ASTi has fielded over 10,500 systems at more than 800 installation sites in the US and 49 other countries. To learn more about ASTi, go to asti-usa.com. To learn more about ASTi's SATCE solution SERA (Simulated Environment for Realistic ATC), go to seraatc.com.

ALSIM
Booth number: 509
ALSIM has been developing and manufacturing FAA & EASA certified FNPTII, FNPTII MCC & AATD flight simulators since 1994. With more than 400 devices installed and certified in over 60 countries, Alsim provides solutions for flight schools, universities and Army and offers a wide range of generic and specific simulators to cover all training needs, from PPL, CPL & IR/ME up to MCC-JOC, APS MCC and part of MPL phases 1,2 & 3.
Our 3 locations in Europe, the USA and China allow to assist you at all times with a comprehensive range of services that can be mixed and matched to your organization needs.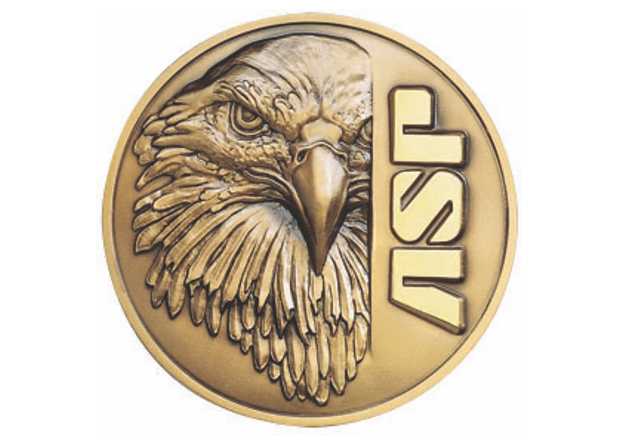 ASP, Inc.
Booth number: 406
For more than forty years, our single-minded focus is providing law enforcement officers with the finest tools for the safe performance of their duties. In the last decade, ASP has begun to work diligently with its partners in the Aviation Industry to supply the best tactical restraints and techniques to those who take to the skies daily.
ASP also provides tactical product training at no charge to Aviation groups who move to our restraints for their personnel. You will find products of distinction built to a singular standard of quality. For those who cannot afford less. ASP… Protecting those who protect.
Boeing
Booth number: 209
With more than a century of experience, Boeing brings innovative services and solutions to its commercial aviation, business aviation, general aviation, and defense and space customers around the world.
Boeing Global Services (BGS) is a team of aviation experts working together with customers to maximize performance, drive operational efficiency and help ensure mission readiness. BGS is focused on delivering best-in-class solutions that support customers' current needs while shaping the future of aviation and aerospace. These solutions leverage our original equipment manufacturer (OEM) and engineering expertise, combined with customer-centric digital applications driven by data analytics and innovative technologies.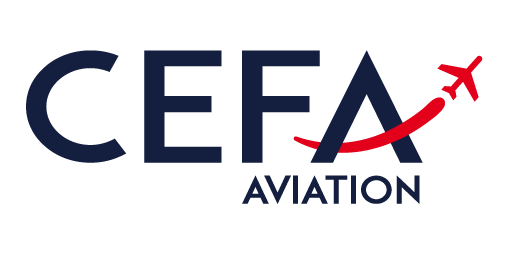 CEFA Aviation
Booth number: 617
CEFA Aviation enhances pilot training and flight safety, developing world-leading 3D animation software and services for over 20 years. The innovative flight data animation solutions were especially designed by its experts to allow pilots and flight safety teams to recreate flights with high accuracy based on data from aircraft flight recorders.
Today with CEFA AMS (Aviation Mobile Services), pilots and flight operating crews can replay their own flights on their tablet shortly after landing, at any time and any place, for debriefing and training purposes. It is the first self-training tool for line operations to make debriefing easier and share the experience between crew members.
More than 100 major and regional airlines, cargo operators, and investigative authorities on five continents use CEFA FAS (Flight Animation System) advanced flight-data animation for analysis purposes and pilot training.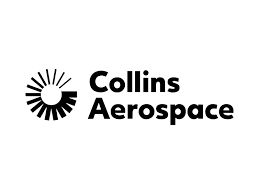 Collins Aerospace
Booth number: 417
Collins Aerospace is a leader in technologically advanced, intelligent solutions that help to redefine the aerospace and defense industry. We dedicate our capabilities, comprehensive portfolio and expertise to solving customers' toughest challenges and meeting the demands of the global market.
The company employs more than 78,000 people in more than 300 locations worldwide.  Leveraging years of experience, Collins develops simulation and training solutions spanning all levels of fidelity and complexity.  Our avionic rehosted software and sophisticated, industry leading commercial visual products provide a cost-effective solution to meet all challenging training requirements.

CPaT Global
Booth number: 100
CPaT Global, LLC (CPaT) is the market leader in distance learning for the aviation industry. CPaT delivers software-as-a-service applications to more than 300 global aviation customers, serving 65,000+ individual users, and providing over one million hours of training each year.
CPaT pioneered the use of distance learning in aviation training more than 25-years ago and has built on that legacy to offer new and imaginative training solutions that are practical, forward-looking, and invaluable. CPaT transforms aviation instruction by providing smart training solutions, and vision for curriculum spanning aircraft systems, general subjects, and operational procedures.
Embry-Riddle Aeronautical University
Booth number: 706
Embry-Riddle Aeronautical University is the world's largest, most comprehensive institution specializing in aviation, aviation business, aerospace, engineering and STEM-related degree programs.
A fully accredited university, Embry-Riddle is also a major research center, seeking solutions to real-world problems in partnership with the aerospace industry, other universities and government agencies. A nonprofit, independent institution, Embry-Riddle offers more than 100 associate's, bachelor's, master's and Ph.D. degree programs in its colleges of Arts & Sciences, Aviation, Business, Engineering and Security & Intelligence. The university educates students at residential campuses in Daytona Beach, Fla., and Prescott, Ariz., through its Worldwide Campus with approximately 110 locations globally, and through online programs. In 2022, U.S. News & World Report named Embry-Riddle Worldwide the nation's No. 1 provider of online bachelor's degree programs. For more information, visit www.embryriddle.edu, follow us on Twitter (@EmbryRiddle) and facebook.com/EmbryRiddleUniversity.

FlightLogger
Booth number: 226
FlightLogger is a leading flight training management SaaS platform. FlightLogger manages all operational aspects of a flight training organization as it streamlines processes and procedures, minimizes workloads, and optimizes resource allocation.
Furthermore, FlightLogger's digital platform provides essential tools for instructors to perform their daily duties and makes it easier to deliver high quality training to pilot students, including competency-based training via the innovative CBTA framework.
FlightLogger is currently used by more than 150 flight training organizations in more than 45 countries.
The software comes with a flexible monthly subscription with no bindings, free updates and full support.

FTD.aero
Booth number: 309
FTD.aero is a highly specialized tech company supplying the aviation industry with flight training solutions, simulators and procedure trainers, since 2009.
We are a one stop supplier which designs, writes software and manufactures all essential components required for building and operating flight simulators. FTD.aero is providing a wide range of flight training devices at a fraction of current market costs, enabling new opportunities for aviation industry, airlines, flight training centres and flight schools to enhance their training and assessment programs, scenarios and syllabuses.
Furthermore, we specialize at fixed base simulators, generic and type specific (B737 and A320).

Pan Am Flight Academy
Booth number: 103
Pan Am Flight Academy being the leading provider of training support for regional, national, and international airlines and aviation professionals. Pan Am Flight Academy is the only surviving division of original Pan American World Airways, Pan Am Flight Academy can trace its instruction heritage to the earliest days of airline flight training.
The Academy's story began in the early 1960s as an airline, Pan American World Airways. In 1980 Pan American Airways opened its pilot training facility in Miami, Florida, still its base of operations today. Presently, Pan Am has more years of airline training experience than any other aviation training school in the world.
Pan Am Flight Academy provides a professional training experience at the best price with a corporate commitment to meet private and commercial customer objectives.
The Academy's professional staff and facilities are ready to deliver the highest quality training at the best value for each customer.
Paramount Aviation Services
Booth number: 227
Paramount Aviation Services is a one-stop-shop for civil aviation industry. We are a leading provider of training support for airlines, as well as for individual aviation professionals and we are dedicated in providing the most professional training experience in the market.
With over 184 years of experience, we provide a comprehensive range of services tailored to customers in the USA and worldwide. Paramount Aviation Services has all the qualifications and resources to deliver the best training experience offering solutions to airlines, airline pilots, flight attendants and mechanics. Our focus is always on delivering the most efficient & cost-effective solutions to meet customer requirements with no delays. Our team is strategically minded and customer-oriented offering 24/7 support, as well as reliable know-how in training in the aviation industry.
At Paramount Aviation Services we maintain the highest training standards and we also can tailor training courses to meet your specific airline training needs so your organization can focus on its core business – flying.

PlaneEnglish Interactive Training Solutions
Booth number: 118
PlaneEnglish develops innovative tools that reduce training time and increase training effectiveness. The flagship product, ARSim Aviation Radio Simulator and training curriculum, is widely used by general aviation pilots, flight schools, and the U.S. Air Force to better train and prepare all pilots in ATC communications. PlaneEnglish is proud to be a training partner to the U.S. Air Force as well as a partner of the FAA Safety Team.


Practice, feedback, and repetition are the foundations of building knowledge and expertise and at the core of our software tools.  Our interactive training solutions combine a simulator, instantaneous feedback, and a training curriculum, to provide users a self-training toolset that is affordable, effective, and maximizes training outcomes in the more expensive and resource-intensive training devices.
Quantum3D
Booth number: 122
Quantum3D, headquartered in Milpitas, CA, in the heart of Silicon Valley, with an office in Orlando, FL is a leading developer and manufacturer of real-time visual simulation systems and provider of realistic 3D Graphics Solutions for applications requiring low to high-end imagery for Military and Civilian customers.
Quantum3D focuses on delivering Commercial-off-the-Shelf (COTS) and open architecture solutions. We combine mainstream PC-based technologies with our unique, value-added hardware, software, and integration services to deliver industry-specific visual computing solutions. More than 2000 Out the Window (OTW) and sensor channels have been installed at commercial and military customers around the world.
Quantum3D has been providing the US Army, Navy, Air Force, Marines, and International partners, realistic training and simulation tools for many years. Our products and services support all types of training for sea, air and land missions. Q3D can deliver hardware & software design and development, maintenance and service, system integration and installation, MANTIS® – scalable, real-time image generation software, simulator modernization and upgrades, visual database design, training and simulation, and high-performance image generation hardware.

Safety Training Systems Inc.
Booth number: 300
Safety Training Systems, Inc. (STS) has earned a reputation as a consistently reliable subcontractor of custom training equipment devices and hardware to major prime contractors in the commercial aviation and defense industries.
In addition to the military sector, STS is considered one of the leading suppliers of cabin attendant training equipment to both the domestic and international airline communities.
STS has developed specialized skills in its ability to design and manufacture to detailed customer specifications and statements of work. This capability allows STS to interpret and implement demanding customer requirements and to produce from either STS or Customer generated designs.
STS is a HUBZone Certified Small Business with broad capabilities, acknowledged flexibility, and competitive rates which provide definite advantages to prime contractors and end users in today's competitive marketplace.

Talon Systems, LLC
Booth number: 506
Talon Systems, LLC is a premier software development company specializing in training, maintenance and safety management systems.
Talon's hallmark products are ETA, RMS, and TalonSMART, providing unprecedented online tools for managing flight training, resource maintenance operations and safety programs. Talon's products give managers detailed oversight in Real-Time, from Anywhere, at Anytime!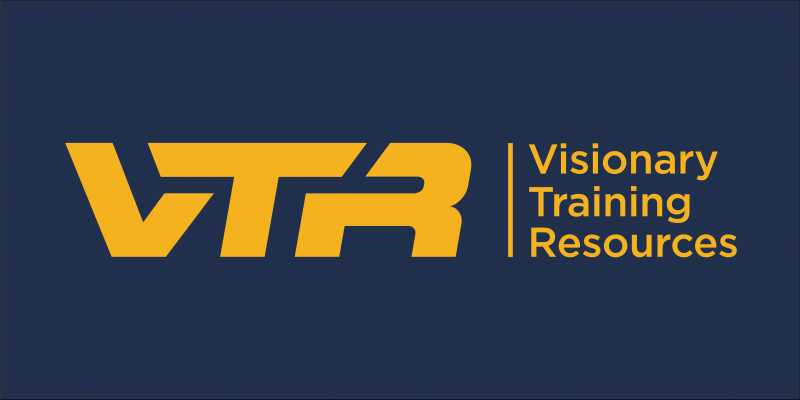 Visionary Training Resources
Booth number: 127
Visionary Training Resources (VTR) is disrupting 80 years of aviation training using virtual reality (VR) training solutions.
Built by experienced pilots, VTR's FlightDeckToGo™ uses VR to train flows and procedures that prepare pilots for simulator training. Our fully untethered platform allows students to receive the highest level of customized training from anywhere, at any time.
Today's pilots deserve today's technology.