WATS 2021 – Looking forward…
– a message from our CEO 26.04.2021
As I have stated on this site since early in the year we will take all precautions possible to ensure a safe event for all attendees. We rely on all attendees to take the same approach.
It seems almost assured that everyone in the US who wants a vaccination will be fully vaccinated by June and we hope, and give our best wishes to other nations, that their vaccination program is as advanced by that point. Without a successful global vaccine program many more lives will be lost  and the airline sector, among many, will be unable to start to fully 'come back'.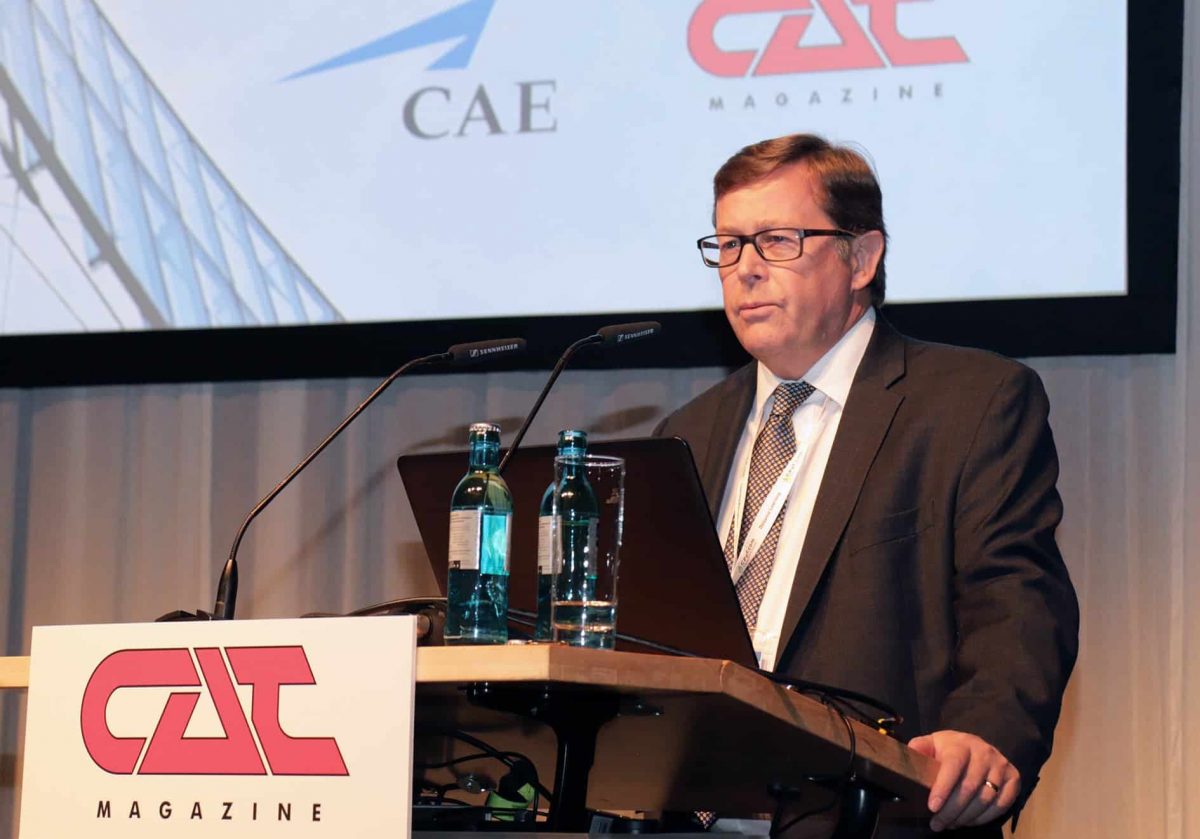 The link to the precautions taken by the Rosen Shingle Creek is here. They confirm the highest levels of cleanliness and safe processes confirmed by the GBAC Star certificate that they now hold.
In addition, whatever the recommendations in force in June we will request that masks be worn, will remind that hand washing is still essential and we will be maintaining safe distancing, plus of course reducing touch points as much as we can. We will also clean laptops, podiums and mics between speakers while food delivery will be via individually wrapped items and boxed lunches.
Each of us should realize that there is still an element of risk and must take responsibility for our own decision to attend. If you do feel unwell prior to travel we trust that you will stay at home and if your health prevents you from attending we will refund any fees you may have paid.
Though we must remain vigilant and exercise common sense in meeting with others and beginning a return to a full lifestyle it is time to begin that return to the things that we enjoy and need to function as a caring society and an efficient airline training community.
There will be some, hopefully a small and decreasing minority, who are not comfortable in starting that return to 'normal', or whose family members may still be at risk of the virus and they deserve our support.
For those who are unsure the question must surely be 'If not now, when?" Since my last note in March most if not all US airlines have started to rehire and reduce furloughs and generally airline training is resuming.
The conditions we faced prior to the pandemic, a lack of pilots, growth, and the 4th industrial revolution are still with us. Pressure will be on to do things as cost effectively as possible and training has been irrevocably changed by covid. Now we need to improve on previous training models.
Hopefully WATS will kickstart that discussion; and the event is building well
Register for the event now at  Register
View current attendees here   Current Delegates 
View the program here           Full Conference Program
Book your rooms here            Hotel Rooms
See you in June!  and in the meantime take a look at our CAT Leader Forum here
Kind Regards.
Andy Smith, CEO and Publisher, Halldale Group
INDUSTRY ALL SECURE STANDARD SUMMARY
The implementation of enhanced measures will provide our attendees with the assurance and confidence that our shows and events have health and safety as our number one priority.
Below, we have summarized the best practice guide for organizing and delivering trade shows and exhibitions of all sizes, in all locations ensuring the health and safety of all attendees in response to COVID-19.
These points outline the framework we are researching and working to – our specific plans and actions will be communicated in due course by the show team.
Facemask Requirement
Requirement of every attendee at every event in line with local authority requirements.
Contact Tracing
Offering assistance to the proper authorities in contact tracing efforts where country laws allow.
Infrared & Thermal Imaging Temperature Screening
Equipment will be available at the entrances to venues at organised industry gatherings.
Enhanced First Aid & Medical Support
Offering an increased number of First Aid stations located throughout the event with enhanced medical support available.
Quarantine Area
Offering a dedicated quarantine area for people displaying the symptoms of COVID-19.
Emergency Response Plans
Implementation of processes for possible COVID-19 incidents, both confirmed and suspected.
Personal Protective Equipment (PPE)
Key personnel, including cleaning, medical, food and beverage workers, etc., will be offered PPE.
Employee Screening
Potentially look at encouraging all Halldale employees to undergo COVID-19 symptomatic screening in advance of each work day.
Crowd Density Standard (CDS)
By controlling the density, appropriate physical distancing can occur throughout the event.
Eliminating Handshakes
Recommend the elimination of handshakes.
Staggered Admission
Where needed, attendees will be allocated a designated time slot for arrival and stipulated visit duration and will be encouraged to set meetings in advance.
Floor Planning
Introduction of one-way visitor traffic that could create a logical flow through venues.
Set Up & Break Down
Enhanced guidelines to assist contractors in the set up and break down of events.
Conference Rooms
Rooms with recommended density and seating arrangements will follow local distancing guidance.
Food & Beverage
Replace open or self-service buffets with food served pre-packaged or in closed containers.
Registration
An increased use of technology can facilitate seamless and contactless access upon entry and exit.
Venue Deep-Cleaning
Requirement of venues to provide a deep cleaning prior to move in and again before the event opens.
Venue Ambient Environmental Controls
Recommend ensuring the proper ventilation, temperature, humidity, UV air purification controls, etc. are in place.
Waste Management
Collection and removal of waste receptacles will be increased during events in order to minimise risk.
Stand Cleaning
Exhibitors will be required to disinfect their respective booths and exhibits regularly throughout the event.
Hand Sanitizers
Stations will be positioned at key locations throughout the event.
Conference & Seminar Rooms
All equipment, including AV, will be disinfected between each use, and conference rooms will have an increased cleaning schedule throughout the day.
Show Website, Apps, & SMS
Guidelines can be communicated for each event through all marketing channels.
Pre-Show Messaging
Communication of key pieces of information, including updates from global and local health organizations, show admission policies, hygiene briefings and health protection measures.
Exhibitor Manuals
Will be updated to include specific details of what exhibitors need to do to execute the enhanced safety and hygiene measures.
Event Signage
Will include common signs and symptoms of COVID-19 as communicated by the appropriate medical and health authorities.